BJN Session Leaders 2018!
Boruch Gorin
The chief editor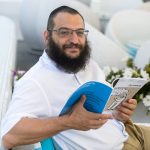 of the "Lechaim" magazine and head of the publishing house "Knizhniki". Chairman of the Board of the Jewish Museum and Center of Tolerance. Head of Public Relations Department of the Federation of Jewish Communities of Russia. He was born in 1973 in Odessa. From 1990-1994 studied at the Yeshiva in Moscow. In 1991 he founded and headed the Jewish magazine "Lehaim", as well as a publishing company under the same name. Since 1999 – Head of Public Relations Department of the Federation of Jewish Communities of Russia, since 2000 – head of the press service of Russia's Chief Rabbi Berl Lazar. Member of the Coordinating Council of the World Congress of Russian-speaking Jewry.
Edgars Šneps
Famous former Latvian basketball player, Latvia NT captain. For 8 years Secretary General of Latvia Basketball Association. FIBA Europe Board Member. In 2014-2015 –  Head of organizing commitee of Eurobasket 2015 Latvia.
In 2005 – 2008 Edgars was working as State Secretary for Sports in Ministry of Education and Science. He was styding in Latvian Academy of Sports, got his BA in Latvia University of Agriculture and MBA in Riga Business School.
Igor Meerson
is one of the pioneers of the Stand-Up Comedy genre in Russia. Included in the "9 main comedians of Russia" (Time-Out). Included in the "5 new faces of Russian humor" (GQ). "His humor is both acute and delicate. Clear both to the young Stand-Up fans, as well as to their grandmothers" (Cosmopolitan).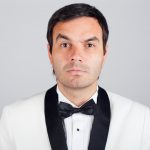 "He became the world's face of Russian humor" (Sobaka.ru). Comedy Club (TNT), "Leningrad Stand-Up Club" (STS), "Around Laughter" (Channel 1). TV-radio presenter, scriptwriter. Igor Meerson is the only Russian comedian who successfully performs on the English-language stage. Participant of the festivals: Fringe (Edinburgh), Cat Laughs Festival (Ireland), Montreux Comedy Festival (Switzerland), Turku Comedy Festival (Finland), Melbourne Comedy Festival (Australia), Panc Comedy Festival (Slovenia), Johannesburg International Comedy Festival (South Africa) . Performs around the world:  from America to Germany, from Israel to Estonia, more than 50 solo concerts in the UK, 24 solo shows in Australia. Participant of the radio show BBC4 "Welcome to wherever you are". Participant of the BBC World Service radio show "The Arts hour on tour". Participant of the show Comedy Sans Frontiers in conjunction with Eddie Izzard and Dylan Moran. Took part in various gala shows, including "Best of the Fest" of the Fringe Festival in Edinburgh. He was chosen as the Ambassador of the World Jokenation comedy competition in the territory of Continental Europe and Russia "… well put together show was fast paced, witty, intelligent and best off all Funny" (Mumble Comedy) "… a very funny, warm and intelligent hour of stand-up "(Beat Magazine)" … a breath of fresh (Siberian) air "(The Age).
Nir Tsuk
is a seasoned practitioner and academic with over 20 years of international experience in the fields of social capital and entrepreneurship.
Serving as a Visiting Professor of Social Entrepreneurship at King's College London and the University of Osaka, Nir is now helping Idealist.org – the world's largest social online talent acquisition platform – to double its size and impact. Prior to this, Nir has brought Ashoka –  the world's largest social entrepreneurship organization – to Israel 6 years ago, after serving as a Ashoka's Global Fellowship Director in Washington DC, connecting more than 3000 social entrepreneurs in 72 countries. Nir holds a PhD from Cambridge University in social and political sciences – where he wrote his dissertation on social networks, social capital and intentional communities (such as the Israeli Kibbutz and the English Garden City). Previously, Nir led policy research initiatives at the Community Development Foundation in London and at the Committee for Social Affairs in the Israeli Parliament in Jerusalem.
Aleksejs Saveljevs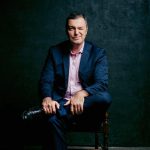 Practical Psychologist, the chairman of the board of Adros Baltija company www.adros.lv, has been engaged in personnel recruitment and training for 21 years.
Arkadiy Tsuker
is a managing partner of the Center for Strategic Consulting (Tomsk-Novosibirsk), a business trainer and strategic marketing consultant, author's technology for strategic modeling of business development.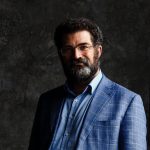 On consulting services market since 1993. Experience in strategic decisions creation and strategies development for the construction enterprises, construction materials production, petrochemicals, machine building, food industry, communications and telecommunications, media, education, retail, restaurant and recreational business. He has over 700 consulting projects in various fields in Russia and abroad (up to 40 integrated marketing projects per year), about 120 scientific papers on innovative marketing, management and education. Teaching experience in various cities of Russia, Stuttgart (Germany), Harvard University (USA), Belarus, Kazakhstan, Spain. Education: Tomsk State University, Faculty of Philosophy, Department of Methodology of the Russian Academy of Management and Agro business (RAMAB, Moscow), retraining on the specialty "Methodologist-consultant on management issues", advanced training "Specificity of gaming technology and training activities."
Evgeny Sova
Journalist, TV presenter. In Israel since 1997. Graduated from the Faculty of Political Science and Journalism, Bar-Ilan University (First and Second Academic Degrees).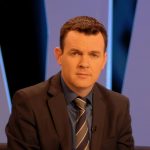 He served in Israel Defense Forces as an officer in the Office of the Rights of Soldiers of the Ministry of Defense of Israel. From 2006 to 2014 he was a political observer of the News Service on the Ninth Channel of ITV. Conducted daily popular programs: "Three opinions", "Contact", "Hero of the day". Covered military conflicts, election campaigns and other news in the Middle East. Since September 2014, editor of the Middle East Bureau of the international Russian-language television channel RTVi and host of the weekly current program "Israel for the week." Cooperates with Russian-language media in Russia, Ukraine, the United States, and Baltic countries. Since 2010 – freelance reporter for the Russian Service of BBC (London) in Israel. Leading program "Theme of the Day" on the Israeli state radio ("Kan-Reka" radio station). Permanent commentator on the Israeli Hebrew media (radio station "Galey Tsakhal", Knesset TV channel, "Reshet Bet"). Since 2014 he has been a lecturer at the Ariel University. The course "Fundamentals of Journalism". The author of the documentary film "Football for Life" (48 m, production of the TV channel "Israel Plus", 2012)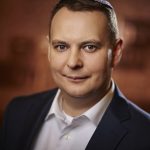 Stas Wojciechowicz – born and raised in Uzbekistan, studied in the U.S. as a high school student. He immigrated to Israel in 1994, at the age of 17. Worked and studied at the kibbutz, served in the I.D.F at the Education and Youth Corps, graduated from the University of Haifa. Ordained as rabbi in 2006, by the Hebrew Union College – Jewish Institute of Religion, Jerusalem. Served as a congregational rabbi in Ashdod, Israel, and St.Petersburg, Russia. Since 2010, he has served as the first Progressive rabbi of the Jewish Community of Warsaw. Fluent in four languages: Russian, Hebrew, English and Polish.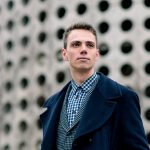 Juris Krūmiņš
Country Manager of Taxify Latvia. Dropped out of Stockholm School of Economics in Riga to introduce Taxify app to Latvians. He is one of the first people, who spotted the opportunity and joined Taxify team in early stage. Juris has more than 3 years of experience and he is responsible for running operations in Latvia and helping HQ with managing other markets. He daily deals with different topics from business development to building Taxify brand and more.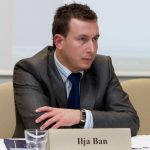 Ilja Ban
Estonian journalist. Editor of Radio 4, which is part of the Estonian National Broadcasting Corporation (ERR) and has the largest audience among Russian-speaking Estonian radio stations. Author and host of numerous analytical and entertaining radio programs. Moderator of different conferences and round tables. Past position – director in marketing and advertising in a large alcohol company. Member of the Baltic Jewish Network Program Committee.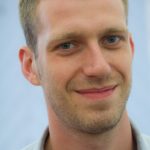 Zenja Tamme
Since 2003, has worked  in the field of informal Jewish education as a coordinator at various seminars and camps. Work experience includes working as the chief waiter and a senior manager in the major restaurants in Tallinn, Moscow, Sydney and London. He was the co-owner of restaurants "Vennad", "Kwakinn" and "Kvartal". Noa Design marketing manager. Member of the Baltic Jewish Network Program Committee.
Duo Carousel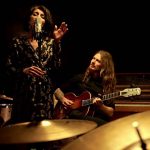 Lighthearted performances show off rich and tender voice timbre combined with very fine guitar playing. It takes the listener on a journey full of sweet emotions. The repertoire includes music from different ages, styles and genres. All the songs performed are interesting and various, always creating a lovely atmosphere.
Dj Dorik
Born in 1985. Began to get involved in music as a teenager and his hobby gradually developed into the DJ profession . Now he is a resident of a nightclub FRIENDS. He plays various styles of music. His musical credo is to make from each party a holiday with positive and unforgettable emotions.
NEAIZMIRSTULĪTES (FORGET-ME-NOTS)

Vocally instrumental group NEAIZMIRSTULĪTES (FORGET-ME-NOTS) sings and plays the sunniest melodies from last century's fifties and sixties.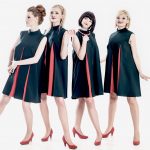 Group consists of four professional lady singers, who are accompanied by piano, double bass and drums. Repertoire is based on well-known and beloved melodies from mid-20th century and includes compositions in English, French, Russian, Latvian and Estonian from such performers as ABBA, Tom Jones, The Andrews sisters, The Chordettes, Elvis Presley, Bee Gees, The Rolling Stones and others.
All members of the group are professional musicians with academic degrees from Latvian and foreign universities. Apart from NEAIZMIRSTULITES, they are members of awarded orchestras and vocalgroups – Latvian Voices, Latvian National Symphony Orchestra, Orchestra of Latvian National Opera, choir AVE SOL, Pa Saulei and others.
MORE INFO COMING SOON!