BJN Session Leaders 2017!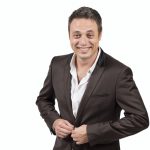 Ilia Akslerod – Television and radio host, showman, stand-up comedian. Twice a finalist of Comedy Battle on TNT channel, winner of the show "Make Me Laugh" on 1+1 channel, Art Director of the official Comedy Club branch in Israel.
Konstantīns Jaunzems. Social media marketing director at Dialogu Darbnica (Riga, Latvia). More than 8 years marketing experience starting from AMD UK to a directing role in Latvian social media agency. More than 3 years of  leading teams and projects in digital marketing. Took part in enormous count of projects and medium and large companies from locals to worldwide brands such as Unilever brands, Manpower, Food union brands, Haribo, KFC, Pizza Hut, Intergaz, Wess Select and BMW, Philips, Electrolux, Exupery school, AMD. As part of  his daily job are business consultations and social media strategies for leisure industry, development, real estate sector and private sector. Taking part as a regular speaker in Dialogu Darbnica marketing school  as a facebook marketing specialist and content and landing pages creator. Has finished BBA in Real Estate – Riga Technical university, BS – Information technology.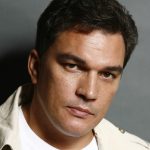 Evgeny Erlich – TV reporter. Has worked on television since 1998. He was working as a military journalist on the channels:  TV-Center (Moscow), Ren-TV (Moscow), "Channel 5" (St. Petersburg). In 2006, he immigrated to Israel. Journalist on TV channels: RTVi and "Channel 9" (Israel). Since 2014, he has been a head of the Baltic RTVi Office. Since September 2016 – director and presenter of the program "Baltic-Week", TV company "Real time". Evgeny covered armed conflicts in Chechnya, Afghanistan, Iraq and Israel. Winner of the All-Russian contest "Profession Reporter" of NTV in the nomination "The best news report in Russian of a correspond on a foreign channel".
Stefan Oscar. Director of Operations, JDC Europe. In his position as Director of Operations for JDC Europe, Stefan supervises all JDC field programs and operations across the region.  He is responsible for implementing strategic planning processes in the field, including Jewish education for all ages as well as leadership and professional training, and delivery of welfare services. He began working for JDC in 1999 serving as a Director of Community development for Bulgaria. In 2001, Stefan moved to Paris to assume the JDC position of Assistant Country Director for Lithuania, Latvia and Estonia. In 2009 he became the Area Director for Poland and the Baltic States.  After working out of the JDC Paris office for almost eight years, he moved to Tallinn, Estonia in order to work more closely with the communities in the Baltics and continue his work in Poland.  Stefan holds an M.A. in public relations from the University of Sofia. Prior to becoming professionally involved in the Jewish community, he worked as an editor in the international news department of the Bulgarian National Radio.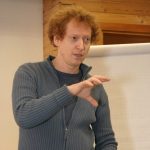 Mikhail Grinfeld – Trainer, business-consultant, executive coach, facilitator. Experience since 1991, www.grinfeld.ru, www.linkedin.com/in/mikhail-grinfeld-ab424118/
Specialization – work with shareholders and top managers. Guest Professor at the Executive MBA program: "Skolkovo" Moscow School of Management (2010), the Stockholm School of Economics in Russia (2006-2011), Associated Coach (Center for Creative Leadership (since March 2009).
Clients: Accenture, Deloitte, Gazprom neft, IBM, NORDEA bank, Sberbank, UniCredit Bank, Raiffeisen Bank, KNAUF, NOVARTIS, Ilim group, International Paper, EMC, YE-International, ABBYY Software House, DataArt, OTIS, OCS, ARMSTRONG, Rosneft-NTC, LATVENERGO, etc.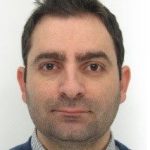 Shahab Anbarjafari received his B.Sc., M.Sc., and Ph.D. degrees from the Department of Electrical and Electronic Engineering at Eastern Mediterranean University (EMU), Famagusta, North Cyprus, Turkey, in 2007, 2008, 2010 respectively. He has been working in the field of image processing and is currently focusing in many research works related to multimodal emotion recognition, image illumination enhancement, super resolution, image compression, watermarking, visualization and 3D modelling, machine learning and computer vision for robotics. He is currently the head of iCV Research Group and is working as an Assoc. Prof. at the Institute of Technology at University at Tartu. He is an IEEE Senior member and the Vice Chair of Signal Processing Chair of IEEE Estonian section. He is also the deputy scientific coordinator of the European Network on Integrating Vision and Language. He has been involved in many national and international projects, including consultancy of international companies in Japan, UK, and Turkey.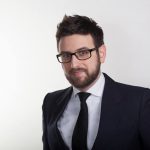 Gregory Rozanov. Specialist in digital advertising with more than 10 years' experience.  For the last 5 years he has devoted himself to the field of Social Media.

Managing partner & Social Media Marketing Director. Digital Advertising agency Jami, which is rated #5 among Russian digital agencies and #3 among Russian Social Media agencies in 2016.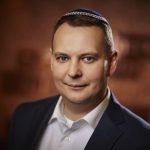 Rabbi Stas Wojciechowicz – born and raised in Uzbekistan, studied in the U.S. as a high school student. He immigrated to Israel in 1994, at the age of 17. Worked and studied at the kibbutz, served in the I.D.F at the Education and Youth Corps, graduated from the University of Haifa. Ordained as rabbi in 2006, by the Hebrew Union College – Jewish Institute of Religion, Jerusalem. Served as a congregational rabbi in Ashdod, Israel, and St.Petersburg, Russia. Since 2010, he has served as the first Progressive rabbi of the Jewish Community of Warsaw. Fluent in four languages: Russian, Hebrew, English and Polish.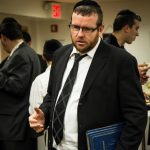 Kalev Kreilin – born in Moscow in 1969. After school he studied at the Moscow Institute of Steel and Alloys at the Department of Theoretical Physics. Began to study Torah in the USSR at age of 14. In Israel studied in Yeshiva and served in the army. He became a Rabbi and worked in Denmark, Germany, the United States, and now is currently in Riga. Married, has 4 children. In the past he worked as a teacher of mathematics and physics.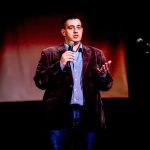 Ilya Lensky. Graduated from University of Latvia, History. Ilya is a member of Ministry of Culture Advisory Council on National Identity and Society Integration, and member of the board of Center of Judaic Studies, University of Latvia. Since 2008 – director of the museum "Jews in Latvia".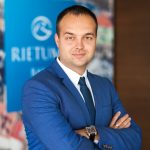 Yuri Moskaliuk – professional portfolio manager with experience exceeding 10 years. He started his career in a Swiss asset management company, CEAMS AG (Zurich). During his tenure at CEAMS AG he got rich, practical experience related to equity investments covering various industry sectors and geographical areas. His work at CEAMS AG was closely connected with development of quantitative equity screening models based on huge bulk financial metrics arrays (BIG DATA). In 2014, he received an invitation to develop the newly founded asset management company, Rietumu Asset Management – a subsidiary of a leading Baltic region bank Rietumu. Together with colleagues, he implemented modern investing solutions and best practices of western financial sector. He actively develops modern investment products based on equities and fixed income securities. During recent years he actively follows the alternative investments market.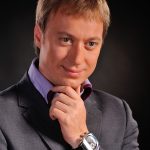 Alexey Kapusta. Business consultant, country manager for the Institute of Ichak Adizes offices in Ukraine and Moldova. He is a co-founder of the Association of Family Business Owners of Ukraine, as well as a consultant of the Association of Family Business Owners of Kazakhstan. Has more than 20 years of experience in owning and managing enterprises in Ukraine and Russia. http://adizes.me/about/konsultants/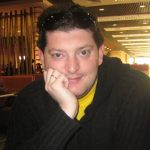 Yudin Maxim. Director of Regional Development of IPM Business School www.ipm.by He created and now manages 5 regional offices and Centers of Entrepreneurial Excellence in all Belarus regional cities. Since 2012 – Board member of the "Association of Business Cooperation", created by Belarusian graduates of international business programs. For almost 15 years of his active work, he was in charge both in Belarus and FSU countries of  the  organizational development in several large Belarusian and international companies. Also in his portfolio there is a huge number of various projects, events, conferences both in the business area and within the Jewish community: in FSU and globally (USA, Israel, EU) with a number of participants from 200 to 1500. Maxim is the chair of PR-committee for Limmud Belarus, Co-Chair of "Art-Limmud Belarus" in 2013-14, member of the organizing committee of Limmud FSU since the first day it was established in 2006.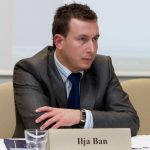 Ilja Ban. Estonian journalist. Editor of Radio 4, which is part of the Estonian National Broadcasting Corporation (ERR) and has the largest audience among Russian-speaking Estonian radio stations. Author and host of numerous analytical and entertaining radio programs. Moderator of different conferences and round tables. Past position – director in marketing and advertising in a large alcohol company. Member of the Baltic Jewish Network Program Committee.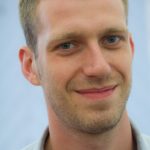 Zenja Tamme – since 2003, has worked  in the field of informal Jewish education as a coordinator at various seminars and camps. Work experience includes working as the chief waiter and a senior manager in the major restaurants in Tallinn, Moscow, Sydney and London. He was the co-owner of restaurants "Vennad", "Kwakinn" and "Kvartal". Member of the Baltic Jewish Network Program Committee.
Riga Bisquits is a function band, that specializes in soul, funk, disco and soft jazz music. Their repertoire includes a wide variety of popular songs in English and French. Professional musicians and soulful female vocal will provide our event with a nice, festive ambience.
MORE INFO COMING SOON!