BJN Session Leaders 2015!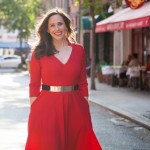 Carrie Hammer started her career as an advertising sales executive and often heard that she should "dress for the job she wanted not the job she had." This was tough advice to follow as she found a limited selection of fashionable professional women's clothing with a contemporary fit. As a solution she felt she had no choice but to start a line to cater to the underserved professional woman. CARRIE HAMMER launched in 2012 in New York City to critical acclaim to deliver stylish professional wear to women. Hammer's passion extends beyond fashion to empowering women inside and outside of the workplace. This was exemplified in her debut fashion show during New York Fashion Week February 2014 where she featured "Role Models Not Runway Models," including the first ever model on the runway in a wheelchair. Hammer and her line have been featured on CNBC, Fox Business News, Forbes, Good Morning America, Elle, Marie Claire, Cosmopolitan to name a few. She studied Economics and Women's Studies at UCLA and Fashion Business and Marketing at the Parsons Paris School of Art and Design.  Hammer is a graduate and recipient of the inaugural Tory Burch Goldman Sachs 10,000 Small Businesses program. She also holds a certificate in Fashion Law from the Fashion Law Institute at Fordham Law School.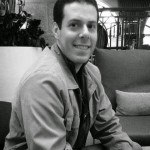 Michael Novack serves as the Founder, Chairman and CEO of Kiosite, a technology-focused company that delivers an innovative suite of services to match talented individuals to meaningful career and public service opportunities on a more transparent, more accurate, and more efficient basis. As the company's founder, Michael is responsible for the initial concepts behind the company's products and services, and plays a significant role in shaping those products to ensure that the company remains true to its mission–adding value to job-seekers and employers on an ongoing basis. Dubbed a "Wiz Kid" by the St. Louis Business Journal and named a "30 Under 30," Michael has extensive entrepreneurial leadership experience and regularly presents on a variety of business, hiring and development-related topics.  Prior to hiswork with Kiosite, Michael worked as a technology consultant through a firm he founded, IndeCorp & Company.  He serves as an advisor or director at a variety of non-profit and corporate boards in St. Louis, New York, and Israel.  Michael attended the Olin School of Business at Washington University in St. Louis.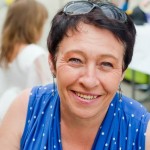 Natasha Mazor – author and presenter of networking and marketing trainings and seminars. During the years her courses and trainings attended more than 1,000 entrepreneurs and business owners. Nearly 20 years of experience in marketing and sales (from seller to the head of the network, the curator of vocational training at the Open University), second degree in applied mathematics, years of work as a programmer, tuition in Haifa Technion "Marketing & Management", dozens professional courses and trainings – all this has allowed to Natasha build her own model for business owners. The main advantage of this model – algorithmic and humanity.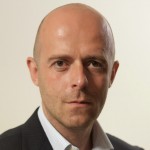 Alessandro Nanì is from Florence, Italy. He is Crossmedia & Transmedia lecturer at Baltic Film and Media School , PhD student and Transmedia producer. Co-funder and CEO of Bloomingfern, crossmedia and transmedia production company.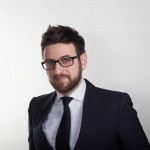 Gregory Rozanov. Specialist in digital advertising with 9 years experience, for the last 4 years has devoted himself to the field of Social Media. Gregory is now Social Media Marketing Director of the Moscow digital agency Jami, which by Tagline is considered as one of the TOP20 digital agencies of Russia.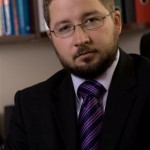 Andrej Rudanov, TARK GRUNTE SUTKIENE law firm (Lithuania). Andrej is a Senior Associate in a TARK GRUNTE SUTKIENE law firm, head of Life Sciences practices, which covers medicine, pharmaceutics, food industry, including agricultural sector, as well as cosmetics and health improvement issues. Over 15 years of professional practice Andrej has gained exceptional experience in Health Committee of the Parliament of the Republic of Lithuania, Pharmaceutical Division, State Medicines Control Agency, consulting activities in the above mentioned law firm. The Legal 500, one of the best international legal diretories, re-calling the views of customers, pointed – "there are no such regulative (administrative) questions that Andrej could not solve."For many years Andrej works with such companies as Novo Nordisk, Boehringer Ingelheim, Biotechpharma, Froceth, Borjomi, Pieno žvaigždės, Nematekas, Arimex, Walmark, New Nordic, ORKLA Health, Northway medicinos centrai, as well he heads the Council Board of International health association.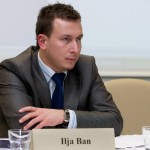 Ilja Ban. Estonian journalist. Editor of Radio 4, which is part of the Estonian National Broadcasting Corporation (ERR) and has the largest audience among Russian-speaking Estonian radio stations. Author and host of numerous analytical and entertaining radio programs. Moderator of different conferences and round tables, one of the leaders of Estonian Jewish Youth. Past position – director for marketing and advertising of a large alcohol company.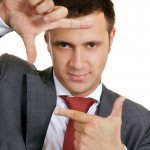 Vadim Belobrovtsev – journalist, politician, expert on public relations. Vadim is working in Riigikogu (Estonian Parliament) as advisor to the Social Democratic Party. In 2010 he worked as vice-mayor of Tallinn.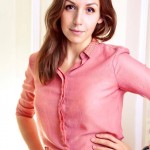 Vera Lustina – founder of «Vera» Estonian fashion brand. She is a designer, stylist, artist and a mother of three children. While studying on a fisrt course of Estonian Academy of Arts she founded her brand «Vera Lustin»a and came up with the first collection. Has received a diploma in personal styling in Milan. Has participated in various design and stylistics projects and competitions, including Estonian Design exhibition in London as a part of London Fashion Week. Vera Lustina clothes took part in plenty of movie- and television projects in Estonia and Russia. In 2014 her brand was renamed to «Vera» and got a new concept. Right now Vera is finishing her studies in Estonian Academy of Arts in fashion design.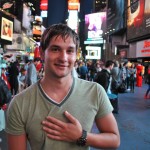 Aleksandr Berg was born in Tallinn and graduated from European University. When he was 18 he started to work in different sport statistics and betting companies like Betradar and BWIN. Since 2009 he is working in world leading live data provider Running Ball, which is now part of Perform Group. Until now Aleksandr has visited all continents for different sport events.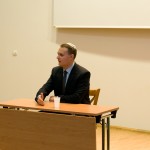 Rabbi Stas Wojciechowicz  – born and raised in Uzbekistan, studied in the U.S. as a high school student. Immigrated to Israel in 1994 at the age of 17. Worked and studied at the kibbutz, served in the I.D.F at the Education and Youth Corps, graduated from the University of Haifa. Ordained as rabbi in 2006 by the Hebrew Union College – Jewish Institute of Religion, Jerusalem. Served as a congregational rabbi in Ashdod, Israel and St.Petersburg, Russia. From 2010 serves as a first Progressive rabbi of the Jewish Community of Warsaw. Fluent in four languages: Russian, Hebrew, English and Polish.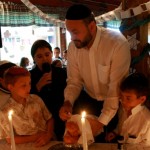 Israel Aizensharf – rabbi, master of Linguistics and Pedagogy, expert of the International Federation of independent experts in the field of inter-faith and inter-ethnic relations. Lived in Moldova, immigrated to Israel, for many years working in Latvia in Jewish educational field.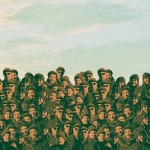 Estrada Orchestra are an Estonian musical quartet based in Tallinn. Their music is a fusion of jazz, raw funk, early electronic, afro-beat and 70's disco styles.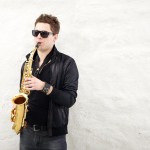 Kirill Sax. Professional saxophonist and DJ. He graduated with honors from the music school, where studied since he was 8 years old. While studing he felt passionate about jazz, what influenced his musical views in the future (later in life). Has been a participant and winner of regional and national competitions for young musicians. After finishing school, he studied in G. Ots music school in Tallinn, during free time Kirill was involved in various musical projects and groups. Active concert career has begun in 2005, when he got an invitation from one of the most popular DJs in Estonia. Became one of the first musicians in Estonia, who joined the House dance music with a "live" saxophone and gradually occupied this niche. Nowadays continues to perform in the most popular clubs (Prive, Illusion, Bravo, Venus and others) and parties (Pacha World tour, Dance Paradise , Hed Kandi, Defected , etc.) in Estonia and abroad with top DJs from around the world (DJ Widenski, Audio Whores, KIDDO, Dave Storm, Comboa, Sonique , etc ) . Currently, besides club performances, participating in the various events: fashion shows, private and corporate parties.