Lior Frenkel is an entrepreneur – consulting, mentoring, writing and speaking about the digital world and how it affects us (Wired Magazine, Web Summit). He's the former CTO and cofounder of a social-video startup in Tel-Aviv, and the Founder of UNDIGITIZE.ME (a world-wide social project dealing with Smartphone addiction). Lior is now working on a new startup, creating an alternative school for Y-Generation that includes online studying, offline mentoring and learn-by-doing approach. You can check out few of his tricks here: www.movingmountainz.com
Leonīds Kiļs. Chairman of the Board of Subsidiary Companies ABLV Asset Management, IPAS, and ABLV Capital Markets, IBAS. He graduated from the Riga Technical University and the Riga International School of Economics and Business Administration (RSEBAA) "Business Management" programme. Before ABLV Bank he worked for 12 years at Rietumu Banka, where he headed subsidiary financial companies in Latvia, Russia, and Cyprus that serviced customers' assets on the world's financial markets. Leonid joined ABLV Bank in April 2006, having more than a decade of experience in managing customers' assets and operations with financial instruments on global markets.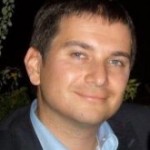 Dmitry Tsymber is a professional banker with competency in retail banking and consumer finance. He has 17 years of experience in banking and finance and 13 years in retail finance. Dmitry is a CEO of Nano Finance- one of the top microfinance organizations in Russia. Previously, for about 7 years, Dmitry worked as CEO and Country Manager for GE Money in Latvia, being the youngest CEO in the history of GE Money and growing this business from $18mln to almost $1B in assets. Under Dmitry's leadership, the business received several awards, including the "Industry Success of the Year" and "Employer of Choice". Prior to joining Nano Finance, Dmitry worked as CEO for Forus Bank in Russia, leading provider of financing to micro-businesses and individual entrepreneurs. Dmitry holds B.S and Master's degree from Stockholm School of Economics in Riga.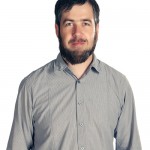 Misha Beshkin was born and grew up in Daugavpils, Latvia. Then moved to Tallinn, Estonia in 2004. Since that time worked in Symantec Estonia for QA engineer. Last year changed job for Creative mobile. As a hobby started developing web sites and Android apps. One of his biggest projects is Open F1 app to follow live timing during Formula One sessions. Also, the mobile project «Is it Kosher?».
David Lazar has been a spiritual leader and activist in Israel and Sweden for the past 20 years. He most recently served as Rabbi of the Jewish Community of Stockholm. He is an active in supporter of LGBTQ causes and devotes much of his time to interfaith study and prayer Topics.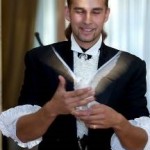 Mr Fox. He is a charming young actor. The winner of the Baltic Illusionists Festival – "Illusionist of the Year 2009", the silver medalist of the international circus festival in Nice (France) , member of the famous Uri Geller`s show in Ukraine – "Phenomenon" , winner of the Moscow illusionists festival 2013. www.lbshow.lv/ru/fox.php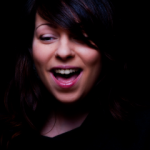 QuaQuartet. 
Evilena Protektore is a jazz singer from Latvia, Studies at Jazeps Vitols Latvian Academy of 
Music at Jazz Department and currently living in Rome and studying in Conservatorio di Santa 
Cecilia with prof. Maria Pia de Vito. Participated in various festivals: "Bildes" (Latvia), "Pori Jazz" 
(Finland), "Limassol Jazz" (Cyprus), "Live in Blue Bay" (Ukraine) and contests: "MicRec Open 
4", "Tu Esi Pamanīts" (Best Vocal) and projects with Inga Bērziņa, "J`s Project", Platz Fur tanz, 
DanceRadio.LV, "LetoMagenta" (Russia), Serge Junior Robinson (United Kingdom), Tommaso Troncon 
(Italy), Fil Straughan (USA), Andreas Stefanou (Cyprus), Andreas Rodostenos (Cyprus), Tie Pereira 
(Brazil), Aviv Kohen (Israel), Gilad Abro (Israel). 
3rd place in Riga Jazz Stage, Finalist of "JazzVoices 2012" contest and runner-up at International jazz 
vocalist contest "Nomme Jazz" (Estonia). Since 2005 Evilena is vocalist in Latvian group "Pieneņu 
Vīns" and many other projects, including Evilena Protektore group.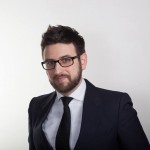 Gregory Rozanov. Specialist in digital advertising with 8 years experience, for the last 3 years has 

devoted himself to the field of Social Media. Gregory is now Social Media Marketing Director of the 

Moscow digital agency Jami, which by Tagline is considered as one of the TOP20 digital agencies of 

Russia.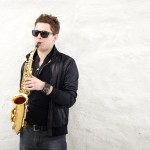 Kirill Sax. Professional saxophonist and DJ. He graduated with honors from the music school, where studied since he was 8 years old. While studing he felt passionate about jazz, what influenced his musical views in the future (later in life). Has been a participant and winner of regional and national competitions for young musicians. After finishing school, he studied in G. Ots music school in Tallinn, during free time Kirill was involved in various musical projects and groups. Active concert career has begun in 2005, when he got an invitation from one of the most popular DJs in Estonia. Became one of the first musicians in Estonia, who joined the House dance music with a "live" saxophone and gradually occupied this niche. Nowadays continues to perform in the most popular clubs (Prive, Illusion, Bravo, Venus and others) and parties (Pacha World tour, Dance Paradise , Hed Kandi, Defected , etc.) in Estonia and abroad with top DJs from around the world (DJ Widenski, Audio Whores, KIDDO, Dave Storm, Comboa, Sonique , etc ) . Currently, besides club performances, participating in the various events: fashion shows, private and corporate parties.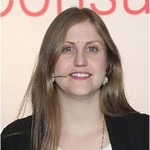 Noa Havazelet is the Google Industry Analyst. Her job is to support leading companies in the Israeli market with their advertising efforts on Google platforms. She is consulting clients about their digital advertising strategy while guiding them how to use Google tools in order to reach their consumers. She is a very analytical person, but her real passion is actually people.
Deniss Kairans is a Partner and Managing Director at Colliers International in Latvia who joined the company in 2005. Deniss is responsibile for work coordination with corporate clients both in Latvia and Baltic States. The total volume of real estate investment transactions managed by Deniss exceeds 50 mio EUR. His team covers more than 60 000 sqm of lease transactions in office market segment and more than 100 000 sqm in industrial segment. More than 500 apartments were sold since 2011 when residential services were established in Colliers Latvia.

The company is regularly represented in various real estate events, including EXPO REAL and MIPIM. Deniss is also an active participant of Colliers International EMEA practice group meetings.